Computers, let's share what system that we are on and use.
Do you prefer and/or use a custom build, factory build, or a modified system?
Mine is a custom build, and after using it, I'll not do a factory build if I can help it. Factory builds I prefer Acer's, E-Machine's, and Asus's. I find that a custom build is a lot more flexible in many areas, and a lot better then a restrained factory build.
My System:
OS:
Windows 7 Pro 64bit
Case:
Thermaltake RX-I Overseer
Motherboard:
Asus Sabertooth 990FX R2.0
CPU:
AMD FX-8350 Eight-Core 4.0GHz, overclocked to 4.88GHz
Ram:
Crucial 8GB Memory sticks x4=32GB DDR3
CPU Cooler:
Cooler Master Hyper 212
Video:
Nvidia GeForce GTX 650 2GB DDR5
PSU:
Antec High Current Gamer 620W
Network:
Asus PCE-N53 300Mbps 11n Dual-band Wireless LAN PCI-E Card
Storage:
Drive 1) Crucial M500 480GB SSD (Solid State Drive)
Drive 2) Seagate Maxtor 750GB Hybrid Drive
Drive 3) Crucial M4 512GB SSD
Optical Drives:
Drive 1) LG BD-R/RW (Blu-Ray)
Drive 2) LG DVD-R/RW
Multimedia:
Manhattan Multimedia card reader
Other:
HDD Dock on top of the case
6 USB 3.0 ports
8 USB 2.0 ports
1 eSATA port
Front case fan: 200mm Blue LED
Top case fan: 2 200mm Blue LED
Back case fan: 140mm Blue LED
Bottom case fan: 140mm Blue LED
CPU Cooler fan: 2 140mm, one of them being a Blue LED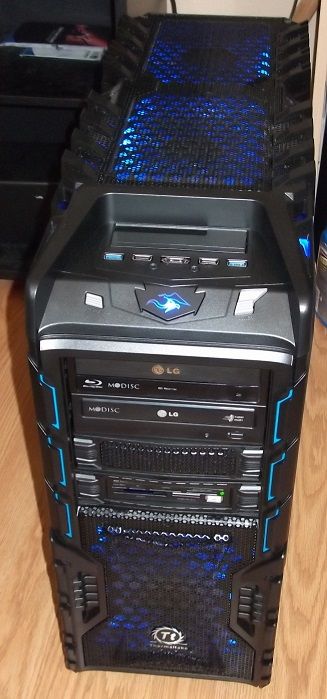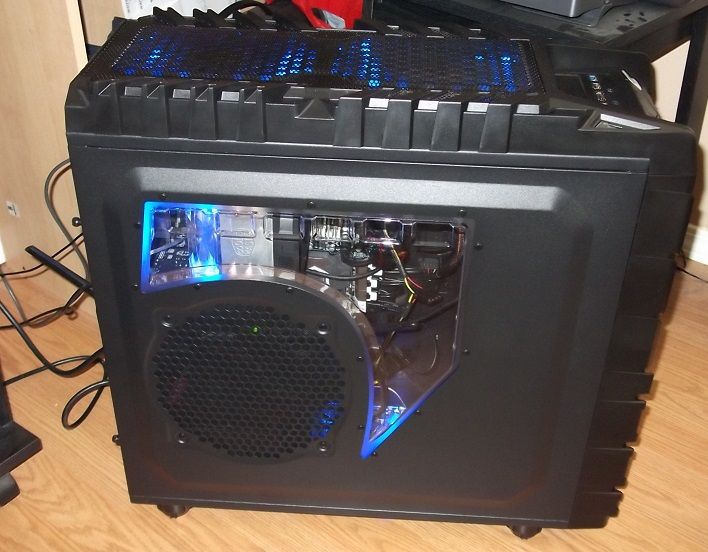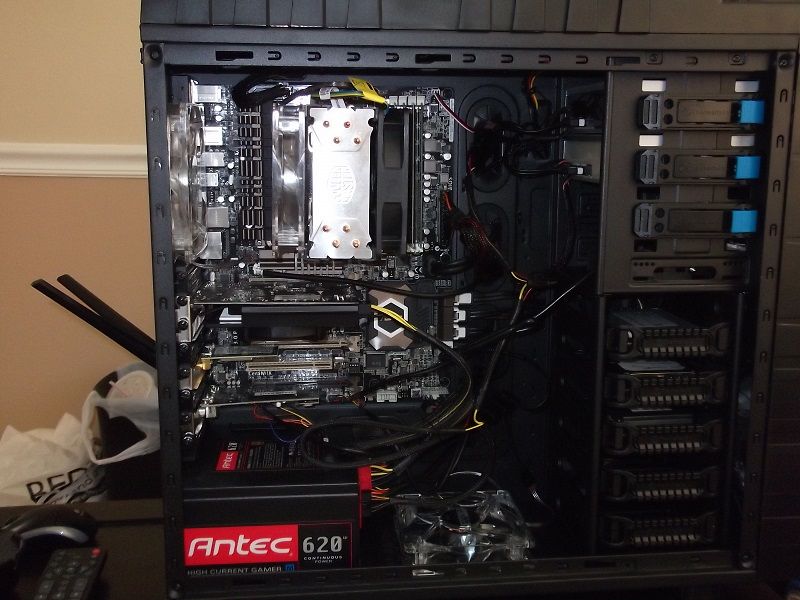 Last edited: